The Life Skills program !Soy Independiente!, is our newest program targeting young people from 14 to 19 that live in residential homes in Santiago. With more than 96 hours of training workshops, VE aims to provide them with the adequate tools required to face the difficulties of life, support their endeavours and develop their socioemotional skills to allow them to grow into well-rounded adults. This program is being implemented thanks to the financial support from the Chilean Ministry of Social Development.
15 Partner organizations decided to join us and more than 42 young adults agreed to participate, and were divided into 3 groups: two working at a space provided in Santiago Centro, and the other group at Puente Alto. All 3 groups are supervised and taught by a team of dedicated monitors and education professionals, all contributing to make this experience a memorable and useful one for the young adults involved.
Objectives:
Plan and carry out a program of 96 hours of training workshops including monitor led workshops, educational outings and specialists seminars
Implement a follow-up and evaluation system for each beneficiary in order to evaluate their growth and development
Generate a project model that can be replicated to a larger scale in the future
VE organizes workshops based on what it considers to be the principal areas of knowledge required for a successful independent life. Our workshops are oriented in 7 different areas:
Basic Skills Workshops
Self-Care Workshops
Workshops in Communication and Interpersonal Relationship Skills
Financial Skills Workshops
Work and Academic Skills Workshops
Self-esteem Workshops
Technology, Information and Communications
By providing this necessary teaching and strengthening their socio-emotional skills, these future mothers and fathers will break the vicious cycle of violation, abuse and maltreatment of children's rights and lives in Santiago, Chile.
Latest News on Life Skills
Check us out on CNN! We were interviewed April 27th, 2017 about "Soy Independiente"
2017 Opening Event
April 26th we celebrated our second year of "Soy Independiente. We presented out achievements from 2016 and shared our goals for this year.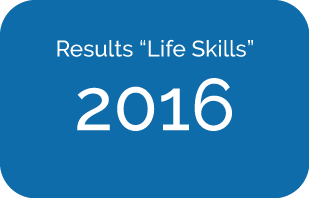 Nuestro Equipo
Carolina Sanhueza –  Coordinator Assistant
Social Worker
Paola Leal – Responsible for evaluation and contents
Social Psychologist
Alonso Salinas T. – Monitor stage 1
Social Psychologist
María Fernanda Pereira – Monitor stage 1
Educational Psychologist
Paula Durán –  Monitor stage 1
Differential Educator
Nathalie Ferreira – Monitor stage 2
Social Psychologist
Fernando Pino – Monitor stage 2